OPENING

HOURS

/

GUIDED

TOUR
APRIL 1 TO APRIL 24
Saturday and Sunday
Guided tours start at:
10.00 — 12.00 — 15.00
EASTER, EASTER MONDAY, APRIL 25
Domenica 9, lune­dì 10 e mar­te­dì 25 aprile
Guided tours start at:
10.00 — 12.00 — 15.00
FROM APRIL 27 TO MAY 31
From Thursday to Sunday
Guided tours start at:
10.00 — 12.00 — 15.00 — 17.00
FROM JUNE 1 TO AUGUST 31
From Thursday to Sunday and Monday 15 August
Guided tours start at:
10.00 — 12.00 — 16.00 — 18.00
FROM SEPTEMBER 1 TO SEPTEMBER 30
From Thursday to Sunday
Guided tours start at:
10.00 — 12.00 — 15.00 — 17.00
FROM OCTOBER 1 TO NOVEMBER 30
Sunday and November 1st
Guided tours start at:
10.00 — 12.00 — 15.00 — 16.30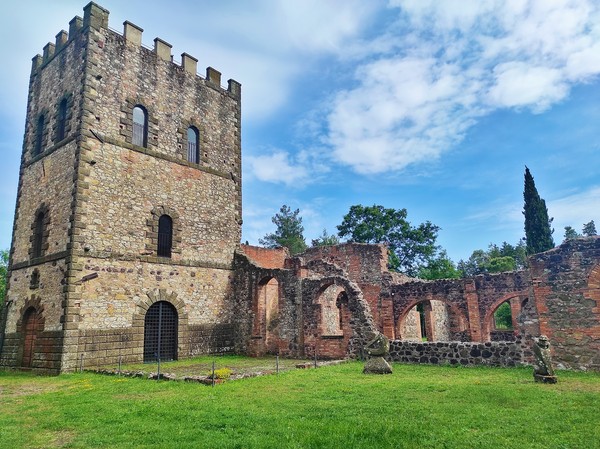 Starting from the fir­st extrac­tion well of the 30s of the nine­teenth cen­tu­ry, we will go up to its sym­bol tower, the Alfredo well with its 320 meters depth and its extrac­tion system with tubs still intact. Then pas­sing throu­gh the old car­pen­try, you will return to the main entran­ce of the mine, whe­re the dai­ly life of the miners will be told.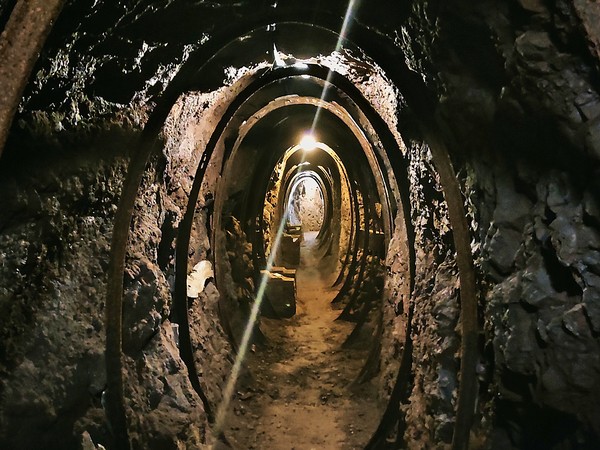 The mine was divi­ded into ten levels and various tun­nels bran­ched off on each level. If all the leng­ths of the tun­nels are added toge­ther, 35 km are rea­ched. We will enter the fasci­na­ting under­ground world and we will be able to explo­re a part of the main gal­le­ry also kno­wn as "bel­ly of the wha­le".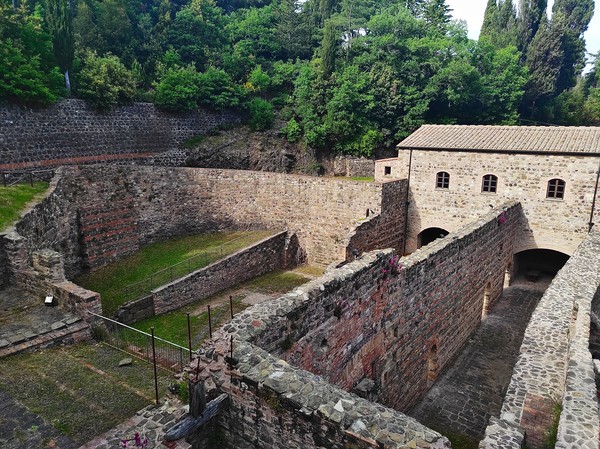 After having visi­ted the for­mer offi­ces of the Management and the labo­ra­to­ry for che­mi­cal ana­ly­sis, the visit will end out­doors in the pre­mi­ses of the for­mer wash-houses.
Duration of the gui­ded tour about 1 hour and a quar­ter. The rou­te does not pre­sent par­ti­cu­lar dif­fi­cul­ties. Suitable for all adul­ts and chil­dren at lea­st 4 years old. Must There are stairs along the way. Small dogs can enter but during the rou­te in the gal­le­ry must be held in the arms.
We spent a very inte­re­sting day, the gui­de was very very pre­pa­red and explai­ned eve­ry­thing to us. We will be back next year.

Beautiful visit for adul­ts and chil­dren. It lasts about an hour mostly out­doors and for a short distan­ce in the tun­nel. Our gui­de Mariangela was com­pe­tent on the mine and on the ter­ri­to­ry and also very nice. Recommended.

A sug­ge­sti­ve pla­ce nestled in the hills of the upper Cecina val­ley. The gal­le­ries and the district are well pre­ser­ved and main­tai­ned. Perfect for chil­dren and families.

Beautiful pla­ce and won­der­ful landscape.

Beautiful. Very good guide.

Must see, highly recom­mend! A uni­que expe­rien­ce. Excursion sui­ta­ble for adul­ts and children.

A jour­ney throu­gh time to disco­ver hard work accom­pa­nied by a trai­ned and enga­ging gui­de. Highly recom­men­ded for adul­ts and children.

Here we under­stand that human inge­nui­ty has no limi­ts if it wan­ts to. The gui­de is very pre­pa­red. Certainly inte­re­sting for chil­dren too.

Beautiful expe­rien­ce. The mine is a glimp­se of the past that is real­ly worth seeing. The staff are very friend­ly and show a great pas­sion for what they do. External visit but abo­ve all visit also insi­de the mine exca­va­tions. Very nice.

Sunday mor­ning spent in excel­lent com­pa­ny immer­sed in histo­ry bet­ween the ear­ly nine­teenth and ear­ly twen­tieth cen­tu­ries: pre­pa­red gui­de, you would stay hours liste­ning to her. Sublime land­sca­pe, to go back absolutely.

Definitely a pla­ce to visit. Rich in histo­ry and well explai­ned by kno­w­led­gea­ble staff.

I recom­mend you to go and see the museum and the mine, two hours in the com­pa­ny of the gui­de Andrea explains very well.

Very inte­re­sting pla­ce and pre­pa­red and enga­ging gui­de. Willing to move a boo­king to the last.