OPENING

HOURS

/

GUIDED

TOUR
UNTIL 24 APRIL
Saturday and Sunday
Guided tours start at:
10.00 — 12.00 — 15.00 — 17.00
EASTER, EASTER MONDAY, APRIL 25th
Sunday 17, Monday 18 and Monday 25 April
Guided tours start at:
10.00 — 12.00 — 15.00 — 17.00
FROM APRIL 25th TO MAY 31
From Thursday to Sunday
Guided tours start at:
10.00 — 12.00 — 15.00 — 17.00
FROM JUNE 1 TO AUGUST 31
From Thursday to Sunday and Monday 15 August
Guided tours start at:
10.00 — 12.00 — 16.00 — 18.00
FROM SEPTEMBER 1 TO SEPTEMBER 30
From Thursday to Sunday
Guided tours start at:
10.00 — 12.00 — 15.00 — 17.00
FROM OCTOBER 1 TO NOVEMBER 30
Sunday and November 1st
Guided tours start at:
10.00 — 12.00 — 15.00 — 16.30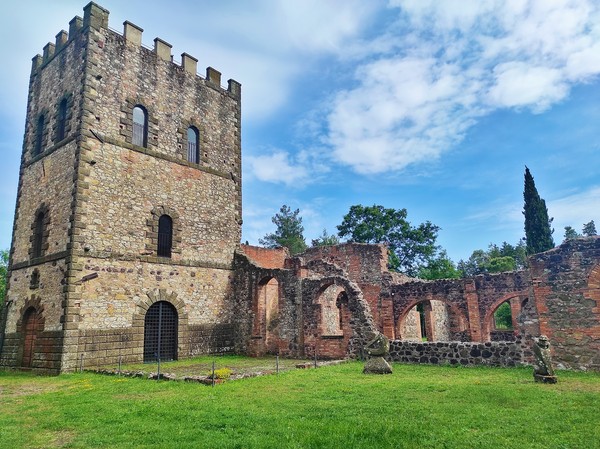 Starting from the fir­st extrac­tion well of the 30s of the nine­teenth cen­tu­ry, we will go up to its sym­bol tower, the Alfredo well with its 320 meters depth and its extrac­tion system with tubs still intact. Then pas­sing throu­gh the old car­pen­try, you will return to the main entran­ce of the mine, whe­re the dai­ly life of the miners will be told.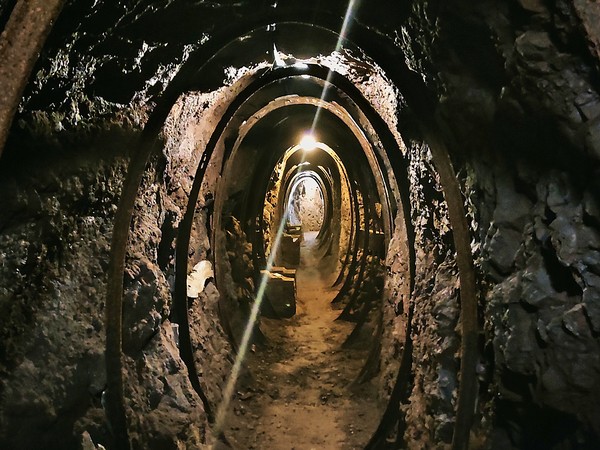 The mine was divi­ded into ten levels and various tun­nels bran­ched off on each level. If all the leng­ths of the tun­nels are added toge­ther, 35 km are rea­ched. We will enter the fasci­na­ting under­ground world and we will be able to explo­re a part of the main gal­le­ry also kno­wn as "bel­ly of the wha­le".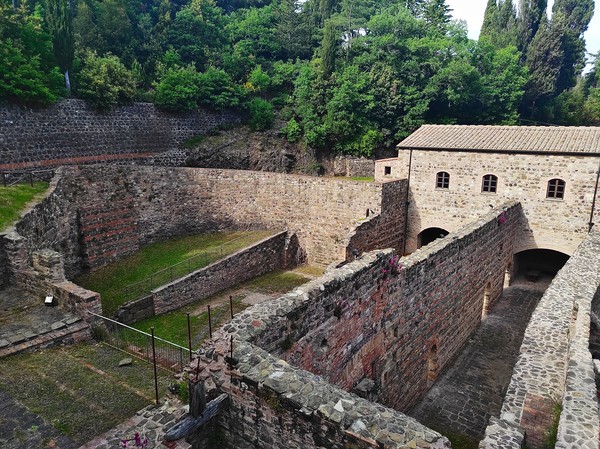 After having visi­ted the for­mer offi­ces of the Management and the labo­ra­to­ry for che­mi­cal ana­ly­sis, the visit will end out­doors in the pre­mi­ses of the for­mer wash-houses.
Duration of the gui­ded tour about 1 hour and a quar­ter. The rou­te does not pre­sent par­ti­cu­lar dif­fi­cul­ties. Suitable for all adul­ts and chil­dren at lea­st 4 years old. Must There are stairs along the way. Small dogs can enter but during the rou­te in the gal­le­ry must be held in the arms.
What's New
As of April 1, 2022, with the entry into for­ce of Decree-Law No. 24 of March 24, 2022, the pos­ses­sion of an enhan­ced green pass, or basic green pass, is no lon­ger requi­red for access. The requi­re­ment to use sur­gi­cal masks remains.
Luogo mol­to inte­res­san­te e gui­da pre­pa­ra­ta e coin­vol­gen­te. Disponibili a spo­sta­re all'ul­ti­mo una prenotazione.

Un luo­go sicu­ra­men­te da visi­ta­re. Ricco di sto­ria e ben spie­ga­to da per­so­na­le competente.

Da vede­re, lo con­si­glio viva­men­te! Un'esperienza uni­ca. Escursione adat­ta a gran­di e piccini.

Bellissima visi­ta per adul­ti e ragaz­zi. Dura un'o­ra cir­ca in gran par­te all'a­per­to e per un bre­ve trat­to nel tun­nel. La nostra gui­da Mariangela era com­pe­ten­te sul­la minie­ra e sul ter­ri­to­rio ad anche mol­to sim­pa­ti­ca. Consigliato.

Qui si capi­sce che l'in­ge­gno uma­no se vuo­le non ha limi­ti. Molto pre­pa­ra­ta la gui­da. Sicuramente inte­res­san­te anche per i bambini.

Bello. Guida bravissima.

Un viag­gio nel tem­po alla sco­per­ta di un lavo­ro duro accom­pa­gna­ti da una gui­da pre­pa­ra­ta e coin­vol­gen­te. Consigliatissimo per gran­di e piccoli.

Abbiamo pas­sa­to una gior­na­ta mol­to inte­res­san­te, la gui­da è sta­ta mol­to mol­to pre­pa­ra­ta ci ha spie­ga­to tut­to. Ci ritor­ne­re­mo l'an­no prossimo.

Domenica mat­ti­na pas­sa­ta in otti­ma com­pa­gnia immer­si nel­la sto­ria tra i pri­mi degli 0ttocento e i pri­mi del Novecento: gui­da pre­pa­ra­ta, sta­re­sti ore ad ascol­tar­la. Paesaggio subli­me, da ritor­nar­ci assolutamente.

Un luo­go sug­ge­sti­vo immer­so nel­le col­li­ne del­la alta val di Cecina. Le gal­le­rie e il com­pren­so­rio sono ben con­ser­va­ti e man­te­nu­ti. Perfetto per bam­bi­ni e famiglie.

Bellissima espe­rien­za. La minie­ra è uno scor­cio del pas­sa­to che vale dav­ve­ro la pena vede­re. Il per­so­na­le è mol­to gen­ti­le e mostra una gran pas­sio­ne per ciò che fa. Visita ester­no ma soprat­tut­to visi­ta anche all'in­ter­no degli sca­vi minie­ra. Molto bella.

Vi con­si­glio di anda­re a vede­re il museo e la minie­ra, due ore in com­pa­gnia del­la gui­da Andrea spie­ga mol­to bene.

Bel luo­go e pano­ra­ma stupendo.